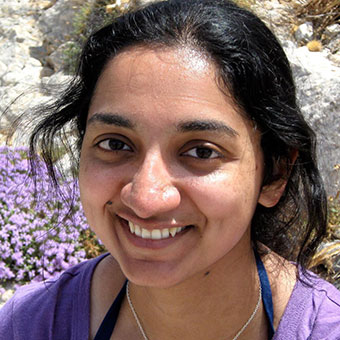 Smitha Prasadh
Drawing Inspiration for UX & Teamwork from Classical Music
Classical music is generally seen as a bastion of the elite, a sophisticated and esoteric sphere that's inaccessible to the general public... and so is the design and tech world. From making newcomers feel welcome and accepted to collaboration strategies and practices, the nuts and bolts of these two worlds share many analogous practices and challenges. We'll look at ways that this centuries-old art form can inform and inspire our work in design and beyond.
About Smitha Prasadh
Smitha Prasadh is a UX designer with a background in designing for the web. An Atlanta native, she fell in love with Pittsburgh after coming here to study at Carnegie Mellon. She's worked both in-house and freelance, on large engineering and healthcare products and with startups and nonprofits, and has a strong interest in intercultural design. Currently she works on reality capture software for Autodesk.
Over the years, Smitha has played violin and viola in orchestras (including a disco/soul/funk orchestra), operas, and quartets, and helped kids learn to play violin via a music education nonprofit.
Sponsors
Friends of Web Design Day
Do you or your company want to sponsor this year's Web Design Day? Download our Sponsorship Guide and get in touch with us. Help us bring the best of web design & development to Pittsburgh!