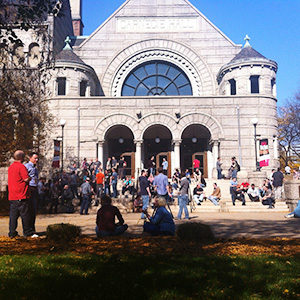 The New Hazlett Theater
The New Hazlett Theater will be our host once again for our conference sessions on Friday June 24th. The Hazlett Theater was built in 1889 as the first Carnegie Music Hall and was dedicated by President Benjamin Harrison. Designed in a Richardson Romanesque style, the Theater is part of an impressive historic landmark that also housed one of the first Carnegie Free Libraries in the country.
Today the nonprofit theater is a thriving and active community asset that presents a variety of performance art disciplines to the Pittsburgh community.
New Hazlett Theater
6 Allegheny Square East
Pittsburgh, PA 15212
Google Map
Sponsors
Friends of Web Design Day
Do you or your company want to sponsor this year's Web Design Day? Download our Sponsorship Guide and get in touch with us. Help us bring the best of web design & development to Pittsburgh!