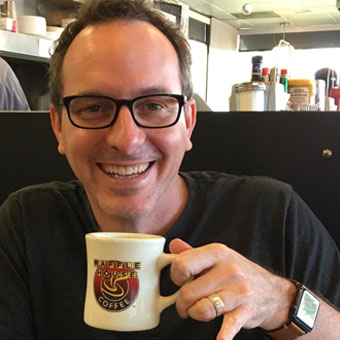 Robert Jolly
Better Web Accessibility You Can Do Right Now.
Integrating accessibility into your design and development efforts need not be scary. In this short talk, I'll provide a personal story about why accessibility matters, and then talk about three things we can all do right away to make our sites more accessible to all.
About Robert Jolly
An accessibility-focused Project Manager with nearly 20 years in the industry, Robert has worked on award winning sites for teams including Happy Cog, Seven Heads Design, SuperFriendly, Simply Accessible, and Big Medium. Past clients include Zappos, Georgetown University, Nintendo, Time Inc., RealSimple, ESPN, American Airlines, JetBlue, and many others. When not online, Robert may be found with his family, riding his bike, or at a nearby Waffle House.
Sponsors
Friends of Web Design Day
Do you or your company want to sponsor this year's Web Design Day? Download our Sponsorship Guide and get in touch with us. Help us bring the best of web design & development to Pittsburgh!