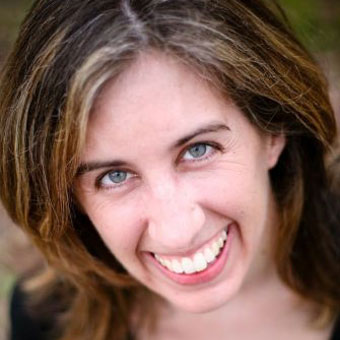 Jen Simmons
Revolutionize Your Page: Real Art Direction on the Web
We finally have the tools necessary to create amazing page designs on the web. Now we can art direct our layouts, leveraging the power and tradition of graphic design. In this eye-opening talk, Jen will explore concrete examples of an incredible range of new possibilities. She'll walk through a step-by-step design process for figuring out how to create a layout as unique as your content. You'll learn how Flexbox, Grid, Shapes, Multicolumn, Viewport Units, and more can be combined together to revolutionize how you approach the page — any page.
About Jen Simmons
Dubbed "the Terry Gross of the tech industry," Jen Simmons is the host and executive producer of The Web Ahead. Her in-depth interviews explain emerging technology and predict the future of the web — and won the 2015 Net Award for Podcast of the Year.
Jen is a Designer and Developer Advocate at Mozilla, where she advocates for web standards and researches the coming revolution in graphic design on the web. She's spoken at events including SXSW, An Event Apart, Fluent, Generate, Future of Web Design, and Respond. Her talk, Modern Layouts: Getting Out of Our Ruts, was awarded Best Conference Presentation at CSS Dev Conf 2014.
Jen launched her first client website in 1998 and spent years making sites for small businesses, arts organizations, and creative individuals. Her more well-known clients include CERN, the W3C, Google, Drupal, Temple University, and the Annenberg Foundation. Jen earned a MFA in Film and Media Arts from Temple University. She lives in New York City.
Sponsors
Friends of Web Design Day
Do you or your company want to sponsor this year's Web Design Day? Download our Sponsorship Guide and get in touch with us. Help us bring the best of web design & development to Pittsburgh!